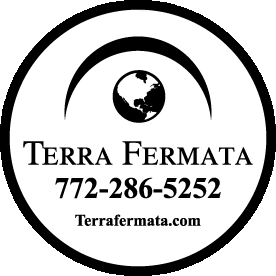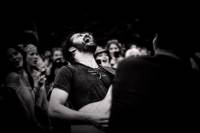 TERRA FERMATA PRESENTS
ADAM EZRA
21+ $7 // UNDER 21 $12
18+
Time: 7:00pm Day: Thursday Doors: 6:00pm Ages: 18+ Ages Price: $7
This Event Has Ended
21+ $7 // UNDER 21 $12
Tickets may be purchased online or at gates day of show.
If using a card at the door, the Hold My Ticket service fee still applies.
When purchasing tickets online a $5 surcharge will be collected at the gate day of show for those under 21.
OUR HAPPY HOUR IS NUCKING FUTS CHEAP!!!! COME DRINK WHEN DOORS OPEN TO TAKE ADVANTAGE OF OUR CRAZY GOOD HAPPY HOUR SPECIALS
Adam Ezra
Official Website: www.adamezra.com
OK, so here's my scoop. I was born in upstate New York, but grew up outside Boston in a small town called Wayland. Went to Colgate University where I majored in Environmental Geography, lived on the lacrosse field, and played drums in a couple bands (I was terrible). During my years spent in the throes of academia, I began traveling when I could, first to Venezuela, spent a semester living in South Africa, bought a kidnapper van with no windows ($700!) that took me on a few crazy adventures around the country as well as up to Canada where I worked on a dairy farm for a while.

As I became inspired by the people, places, and perspectives I was attempting to absorb, I began playing the guitar all the time. I was teaching myself how to play, so it didn't sound too pretty back then, but often helped me to sort myself out. After school ended, I headed out to Chicago where I began playing out at open mics and worked as the recess guy (human jungle gym) at an elementary school in the city. Recorded my first album, began traveling around the country playing at coffee shops and book store type places, lived out of my car, didn't bathe much, often ate small plants and grubs I would find on the side of the road. (just kidding about that last part)

In 2002, after spending some time volunteering for the relief effort in Kosovo, I moved back to Boston and began forming the band. We called ourselves the Adam Ezra Group because I'm a self-absorbed, egomaniac, and threw together a CD that I paid for by doing carpentry for the guy who owned the recording studio. Over the next three years, we've had a pretty fun ride, releasing a second CD, signing a touring deal with Budweiser, and playing with some incredible musicians along the way. 

OK, what else? I enjoy playing bridge with my great aunt Florence, wear press-on nails on three fingers of my right hand for guitar picking which people seem to find a little freakish, hate clothes that I have to pay more than $4 to own, live in a small, dank basement room that I built myself, believe Karl Rove is really a Sith lord who, much like Darth Sidious, will one day absolve the senate, take over the galaxy and perhaps even shoot stinging purple stuff out of his fingers. still don't bathe too often, think that if I followed my real calling in life I would be the DH for the Red Sox, hope to someday live in a small cabin at the base of Mt. Lafayette in NH, think Frank Herbert is the smartest guy ever, and of course love run-on sentences.