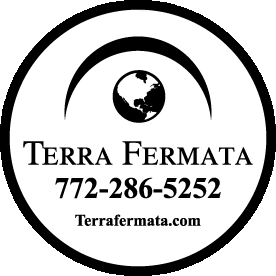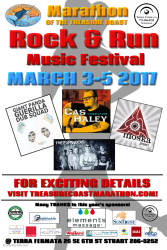 Marathon of the Treasure Coast
ROCK & RUN MUSIC FESTIVAL MARCH 3-5
HEADLINING ACTS BY: GIANT PANDA GUERILLA DUB SQUAD, CAS HALEY, THE EXPANDERS, MOSKA PROJECT
3-Day Pass $45 // 3-Day Pass Including Pasta Party $55 // $10 Pasta Party Ticket // A La Carte Tickets Also Available
Time: 7:00pm Day: Friday Doors: 6:00pm Ages: All Ages Price: $8 - $55
This Event Has Ended
The Marathon of the Treasure Coast is a high-profile signature event on the Treasure Coast of Florida. It is designed for runners, walkers and music enthusiasts, to be a competitive full and half marathon, team marathon relay and extended challenge event with a small prize purse for the avid endurance athlete. Of equal importance, it is designed to showcase the incredible lifestyle and culture of the local community here on the Treasure Coast. One great aspect to this event is the ability to enable a philanthropic outreach in support of several local and national charitable beneficiaries. We are excited to bring a festival-type event to the Treasure Coast.
The Marathon of the Treasure Coast is now partnering with the Hutchinson Island Marriott Beach Resort and Marina to host the race expo and provide runners with hotel rooms located on the beautiful intercoastal waterway.  The hotel is also located on the race course.  The Marathon of the Treasure Coast is a true gem of a destination race.
In conjunction with Marathon of the Treasure Coast, Terra Fermata will be the go to party place for those participating in this years race! For those of you who participated in last years Rock & Run know how much fun it was. This year, get ready for an even more action packed concert series!
Ticket options: 
3-Day Pass $45 
3-Day Pasta Party Pass $55 (Includes pre-race pasta dinner party at Terra Fermata)
Pasta Party Ticket $10
Friday March 3rd:
$15 ADVANCE // $18 DAY OF SHOW
-El Dub
-Giant Panda Guerilla Dub Squad
-Jeff Fereshetian
Saturday March 4th:
$20 ADVANCE // $25 DAY OF SHOW
-Rock and Run Pre-Race Pasta Dinner
-Bryce Allan Band
-Cas Haley
-Victoria Leigh
Sunday March 5th:
$15 TICKET
-Jonnie Morgan Band
-The Expanders
-Moska Project
For more information about the Marathon of the Treasure Coast please visit treasurecoastmarathon.com
Check out this video from last year's race here! 
Showtimes
Friday, March 3rd 2017 7:00 pm
El Dub
Friday, March 3rd 2017 8:30 pm
Giant Panda Guerilla Dub Squad
Friday, March 3rd 2017 10:00 pm
Jeff Fereshetian
Saturday, March 4th 2017 5:00 pm
Rock and Run Pre-Race Pasta Dinner
Saturday, March 4th 2017 6:00 pm
Victoria Leigh
Saturday, March 4th 2017 7:00 pm
Bryce Allyn Band
Saturday, March 4th 2017 8:30 pm
Cas Haley
Saturday, March 4th 2017 10:00 pm
Victoria Leigh
Sunday, March 5th 2017 5:00 pm
Jonnie Morgan Band
Sunday, March 5th 2017 6:30 pm
The Expanders
Sunday, March 5th 2017 8:30 pm
Moska Project