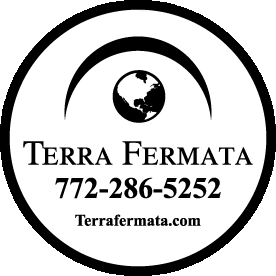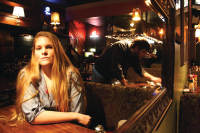 TERRA FERMATA PRESENTS
ABBY OWENS
The Reckless Saints
Time: 7:00pm Day: Tuesday Doors: 6:00pm Ages: 21+ Ages
This Event Has Ended
Abby Owens
Official Facebook: Abby Owens
"Abby Owens is an incredible singer, an interesting and unpredictable songwriter, and a real sweetheart. You'll love her." – Jason Isbell 
Abby Owens is a story teller of songs hailing from Indiantown, Fl. Working alongside the likes of Jason Isbell, Drivin' N Cryin', and Leon Russell, Abby's roots-style music is inspired by the south. "I like to play what I like to listen to." Abby states. 
"My songs are about what I've experienced directly or indirectly." 
Abby's songs, while unpredictable, weave through relatable experiences, thoughts, and emotions. Her songwriting combined with a percussive acoustic guitar style and smooth vocal makes for an engaging performance.
The Reckless Saints
Official Website: The Reckless Saints
Former syndicated cartoonist Roy Schneider has found his true calling in writing and performing his "Blue-Twangled Folk & Roll" music. Schneider has developed a loyal fan base through national radio airplay and consistent touring, performing his blend of the gritty, soulful and sweet to delighted audiences all across the USA and places abroad. He appears most often with Kim Mayfield providing harmony vocals and accompaniment on mandolin, percussion, and piano. From house concerts and folk clubs to festivals and theaters, the duo - gradually becoming recognized as 'Schneider & Mayfield' - clock up thousands of miles annually in their van "Ulysses" toting guitars, harmonicas, banjos, mandolins, pianos, and assorted percussive things wherever they are needed.
Showtimes
7:00 pm
The Reckless Saints