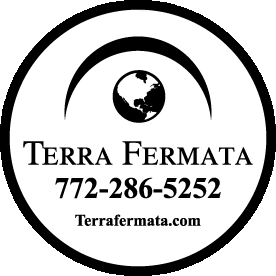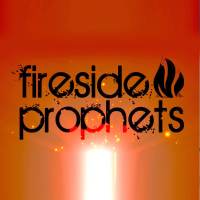 TERRA FERMATA PRESENTS
TERRA FERMATA'S REGGAE SUNDAY FEAT., FIRESIDE PROPHETS
Time: 6:00pm Day: Sunday Doors: 5:00pm Ages: 21+ Ages
This Event Has Ended
Fireside Prophets
Official Website: www.firesideprophets.com
Laid back, soaked in Florida sunshine and all twisted up in reggae-rock - this is Boca Raton's own Fireside Prophets. Following the success of their debut EP Resinate, the dynamic four-piece group is back in the studio to prepare their next album for release in late 2017. Part chilled-out reggae, part slinky rock and all attitude, this is the next up and coming band to keep your eyes on.
While combining classic elements of reggae with hip hop rhythms and the crunchy attitude of 90s grunge, Fireside Prophets coined their own brand of "Dirty South Swamp Rock." Ideal for fans of Slightly Stoopid, Authority Zero, The Expendables, Sublime or Rebelution, the group consistently pushes the limits while transporting the listener to the fun-loving, palm tree dotted warm shores of Florida.
Now a mainstay at area clubs and music venues, Fireside Prophets are consistently featured on FAU college radio while garnering airplay on Pandora, Spotify, IHeart Radio and Jango. While continuing to ride the wave set off by the release of Resinate in late 2012, their debut LP Ignite sees the band pushing their unique blend of music to new heights as they continue to grow.
"Fireside Prophets craft catchy lyrics, worthy of being sung in the shower, that blend magically with their guitar riffs which rival the expert level on Guitar Hero and a drum beat that stitches everything together. But what's especially impressive isn't just their cool vibe and musical skill. It's also their passion for music – something the industry can't manufacture," said Michelle Ferrand of University Press - FAU.
Fireside Prophets was founded in 2008 at Florida Atlantic University by a trio of like-minded music fanatics; Justin "JD" D'Alfonso (guitar/lead vocals), Oren "OG" Gross (bass/piano/backing vocals) and Travis "T-Shmeet" Schmeider (drums/backing vocals). Now as of 2016, they are a four piece group with new members, Pat Montanari on Sax/Keys and Cal Nelson as the new bassist, both bringing a whole new vibe to the group. They have also appeared on a pair of BandCamp compilations; CompOWLation: Volume 1 and Homegrown: From The Sunshine State.
Resinate and Ignite are available now from digital retailers such as iTunes, Spotify, Amazon and CD Baby, with streaming audio available on the band's official Facebook, ReverbNation, Pandora, IheartRadio and BandCamp pages. Keep up with all the latest news including tour dates and album updates by following them on Facebook or Twitter and subscribing to their mailing list. Keep your eyes peeled for the Fireside Prophets next EP later in 2017 with a south eastern tour in the works for next summer.
Showtimes
6:00 pm
Fireside Prophets