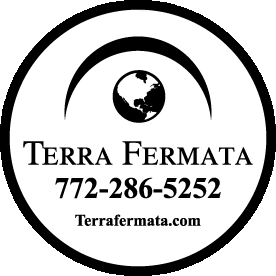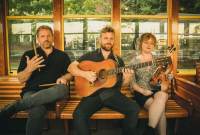 TERRA FERMATA PRESENTS
JON STICKLEY TRIO
From Asheville, NC
Time: 7:00pm Day: Tuesday Doors: 6:00pm Ages: 21+ Ages Price: $8
This Event Has Ended
21+ // $8 Cover
Online ticket sales end 2 hours before doors.
You may still purchase your ticket at gates day of show.
If using a card at the door, the Hold My Ticket service fee still applies.
Jon Stickley Trio
Official Website: www.jonstickley.com
On the tail of their critically acclaimed 2015 album, Lost at Last, Jon Stickley Trio independently released a brand new 5-song EP, Triangular, on December 2, 2016. With roots in gypsy jazz, bluegrass, and hip-hop in an "exhilarating all-acoustic swirl" (Acoustic Guitar Magazine), Jon Stickley Trio combines Jon Stickley's rapid-fire flatpicking guitar with the sultry and wild, yet refined, melodies of Lyndsay Pruett on violin set over the deep groove of Patrick Armitage on drums. 

"In a time when a lot of instrumental music feels more like math than art, Jon Stickley Trio's Triangular reminds us of the pure joy that can be created and shared through music," says Greensky Bluegrass' Anders Beck.

With the success of Lost At Last making it into rotation on radio stations both nationally and internationally, the Trio has traveled over 50,000 miles, performing at over 100 festivals and venues across the country in 2016 (Including the Kennedy Center in Washington, DC), attracted attention of thousands of new fans, and teamed up with a national booking agency. Jon Stickley Trio heads into the studio in early December to record the yet unnamed full length album with Dave King, who also produced Lost At Last which garnered praise from The New York Times, NPR's Heavy Rotation, NPR's World Cafe, Premier Guitar Magazine, Acoustic Guitar Magazine, and many others.
The Nouveaux Honkies
Offical Website: www.tnhband.com
For many touring bands, the road is their home away from home, an ever-rolling muse that runs beneath their tires and works its way into every aspect of their lives, including their songwriting. For hard- traveling Americana duo The Nouveaux Honkies, the road is literally their home, as the two live out of a creatively rebuilt RV that they use to tour throughout the year in the American South. Rolling along in their high tech, solar powered, self-sufficient chariot, equipped with its own espresso bar, mini studio, and more comforts than most studio apartments in NYC, Tim O'Donnell and Rebecca Dawkins worked out a great formula to tie their travels to their music. They set up in a key American city for a couple months at a time, soaking up inspiration and making friends, before moving on. In this way, their new album Blues For Country, draws its sounds from the musical influences of New Orleans, Nashville, Florida, Austin, and the Texas hill country where they recorded it. "As far as genres are concerned, I don't think it is an intentional thing for us to be bouncing around the map," confesses Tim O'Donnell, The Nouveaux Honkies' songwriter and lead singer. "It is just my personality. I love lots of stuff. To me there is good music and bad music and I really have no formula on what it is. I just know when I like it. Jimmy Webb, Jimmy Reed, and Jimi Hendrix all give me this crazy feeling when I listen to them." With all these regional flavors, it's no wonder The Nouveaux Honkies' music jumps so easily and happily between genres, mixing up a bubbling Americana gumbo of blues, country, roots, R&B, Texas swing, honky-tonk and old-fashioned songwriting.
Showtimes
7:00 pm
The Nouveaux Honkies
8:30 pm
Jon Stickley Trio