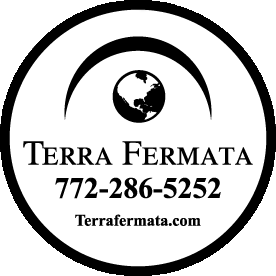 Choose Showtime to Buy Tickets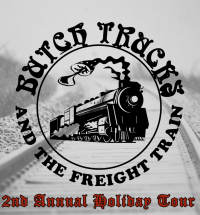 TERRA FERMATA PRESENTS
BUTCH TRUCKS AND THE FREIGHT TRAIN BAND
The Nouveaux Honkies
$20 ADVANCE // $25 DAY OF SHOW
Ages: 18+ Ages Price: $20
This Event Has Ended
OUR HAPPY HOUR IS NUCKING FUTS CHEAP!!!! COME DRINK WHEN DOORS OPEN TO TAKE ADVANTAGE OF OUR CRAZY GOOD HAPPY HOUR SPECIALS
Butch Trucks and The Freight Train Band
Official Website: butchtrucksandthefreighttrainband.com
Butch Trucks and The Freight Train was formed only one year ago and is already receiving rave reviews for their fantastic live shows from their four US tours. 
Founding member of The Allman Brothers Band, drummer Butch Trucks is joined on stage by world renowned blues guitar slinger Damon Fowler, who brings his highly acclaimed playing and unique vocals to the Freight Train stage and music. Damon has recently released his fifth full length album to the delight of worldwide audiences. 
Keyboard master, Bruce Katz, who has appeared on over 72 albums, joins The Freight Train directly from his recent touring duties with The Gregg Allman Band.  Florida based, percussionist Garrett Dawson, of The Dickey Betts Band adds his unique percussion style and rhythms to the musical mix. The newest addition to the band, is renown blues hall of famer, guitarist Chris Vitarello.  Chris has performed with iconic musicians Bernard Purdie, John Hammond and Jimmy McGriff to name just a few. Rounding out the band is the young and very talented Heather Gillis, whose vocals, guitar playing, and performance tie together this amazing representation of the past, present and future of Roots Rock and the Blues. 
The Freight Train Band will be hitting the road again in November 2016 for a short run through the northeast and will launch their 2nd Annual Holiday Tour on Dec 26th, playing Florida and throughout the southeast.
All aboard for Butch Trucks and The Freight Train!
The Nouveaux Honkies
Official Website: www.tnhband.com
For many touring bands, the road is their home away from home, an ever-rolling muse that runs beneath their tires and works its way into every aspect of their lives, including their songwriting. For hard- traveling Americana duo The Nouveaux Honkies, the road is literally their home, as the two live out of a creatively rebuilt RV that they use to tour throughout the year in the American South. Rolling along in their high tech, solar powered, self-sufficient chariot, equipped with its own espresso bar, mini studio, and more comforts than most studio apartments in NYC, Tim O'Donnell and Rebecca Dawkins worked out a great formula to tie their travels to their music. They set up in a key American city for a couple months at a time, soaking up inspiration and making friends, before moving on. In this way, their new album Blues For Country, draws its sounds from the musical influences of New Orleans, Nashville, Florida, Austin, and the Texas hill country where they recorded it. "As far as genres are concerned, I don't think it is an intentional thing for us to be bouncing around the map," confesses Tim O'Donnell, The Nouveaux Honkies' songwriter and lead singer. "It is just my personality. I love lots of stuff. To me there is good music and bad music and I really have no formula on what it is. I just know when I like it. Jimmy Webb, Jimmy Reed, and Jimi Hendrix all give me this crazy feeling when I listen to them." With all these regional flavors, it's no wonder The Nouveaux Honkies' music jumps so easily and happily between genres, mixing up a bubbling Americana gumbo of blues, country, roots, R&B, Texas swing, honky-tonk and old-fashioned songwriting.
To record Blues for Country, The Nouveaux Honkies pulled their RV into the peaceful hill country town of Dripping Springs, Texas, a tiny town 30 minutes West of Austin. "We had our dogs, our espresso machine, our bed, our kitchen and the whole thing was super relaxed," remembers Dawkins. "I think it reflects in the recording. It doesn't feel frantic or rushed even though we were in and out in 8 days." On Blues for Country, O'Donnell's whiskey-tinged vocals are a perfect match for Rebecca Dawkins' glorious harmonies and soaring fiddling; the two of them can sound as charming as an old-school country duet like Parton and Wagoner, or as bittersweet as that old recording of Townes Van Zandt and Emmylou Harris. In fact, the two cover Van Zandt's "Pancho and Lefty" on the new album, though most of the songs are originals from O'Donnell's pen. O'Donnell's songs track the road-rambling ways of The Nouveaux Honkies, from "Life Ain't Easy," an unvarnished look at the touring life of musicians, to "I Know Things You Read About," a funny song that speaks to the hard-won life skills learned on the road, or "Hours Into Days," which sadly chronicles the distance that can well up between two people. O'Donnell's the best kind of songwriter–able to swing between bitingly funny and touchingly honest–and he showcases this on stellar songs like the opening track "Blues for Country," which perfectly mixes R&B vocal swagger with Dawkin's country fiddle.
On Blues for Country, The Nouveaux Honkies roll hard through songs that have soaked up the fresh air of the American backroads this duo drive through every day, informed by all the great cities of the South, and beholden only to the open road.