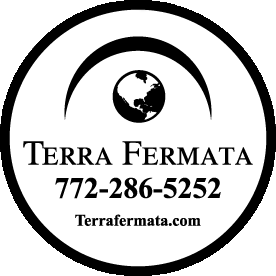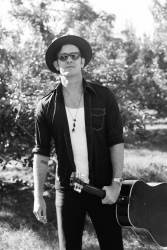 TERRA FERMATA PRESENTS
G. LOVE
BRENDAN O'HARA
RYAN OWENS
Time: 7:00pm Day: Thursday Doors: 6:00pm Ages: 21+ Ages Price: $29.50
This Event Has Ended
21+ // $29.50 ADVANCED // $35 DAY OF SHOW
Online ticket sales end 2 hours before doors. 
You may still purchase your ticket at gates day of show.
If using a card at the door, the Hold My Ticket service fee still applies.
G. Love
Official Website: philadelphonic.com
Raw, gritty, and down right real! That's what you can expect from a G. Love concert.
Terra Fermata will be the host of a very special and intimate, G. Love solo acoustic performance happening right here in Stuart's favorite backyard. Let the sun soaked vibes of G. Love's hip-hop, blues infused, thirst quenching rhythms draw you in for a magical night here at Terra Fermata. And, as G. says, "A solo acoustic show is like an "after-school special. You just don't know what's gonna happen."
Garrett Dutton—the man known as G. Love started his musical career by busking on the streets of Philadelphia. After a short stint in college, he later relocated to the city of Boston. While there, he played wherever and whenever he could. One of his few indoor gigs at this time was a Boston bar called The Tam O'Shanter, where he met drummer Jeffrey "The Houseman" Clemens in January 1993. Dutton and Clemens began working as a duo, they were joined a few months later by bassist Jim "Jimi Jazz" Prescott and became the house band on Mondays at The Plough and Stars in Cambridge, Massachusetts. 
As a singer/guitarist and harmonica player, G. Love is most notably known for his live act as G. Love and Special Sauce and his musical collaborations with Jack Johnson, Donavon Frankenreiter, Zap Mama, and The Avett Brothers.
Brendan O'Hara
Official Website: www.brendanohara.org
A DIY musician in the vein of hardworking indie-artists like Macklemore- Brendan is an unsigned talent that hustles day in and day out to share his music with the most unsuspecting and often pleasantly surprised audiences. B was a regional finalist on the premiere season of X-Factor, has been named Best Artist by Miami New Times and its readers, and has released 5 albums on his own- while playing well over 200 shows a year and still finding time to play with his nephews and catch a few rays on the boat. It's leisure music for the thoughtful. It's both engaging and longing for escape. Think Bill Withers jamming with Billy Joel, Bob Marly, and the Beastie Boys. 
Ryan Owens
Local native, Ryan Owens will make you chuckle with his fun, acoustic, rock, r&b, and hip-hop style. This singer-songwriter will put a smile on your face and get your hips moving! 
Special Edition Nocturnal Resonance By:  Jeff Fereshetian
Showtimes
10:30 pm
Jeff Fereshetian