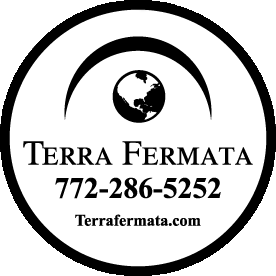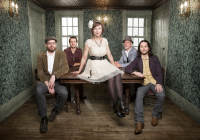 TERRA FERMATA PRESENTS
THE RAGBIRDS
Flint Blade
Rockliscious Pre-Party
Time: 7:00pm Day: Friday Doors: 6:00pm Ages: All Ages Price: $8
This Event Has Ended
All Ages // $8 Cover
Online ticket sales end 2 hours before doors.
You may still purchase your ticket at gates day of show.
If using a card at the door, the Hold My Ticket service fee still applies.
The Ragbirds
Official Website: www.theragbirds.com
For years, "home" was a place The Ragbirds rarely visited. The band's music — a genre-bending hybrid of indie-pop melodies, global rhythms and songwriting styles influenced from all over the world — was as broad as their audience, which stretched from the group's hometown of Ann Arbor, Michigan, to the shores of Osaka, Japan (where they scored a Number One pop hot with the song "Book of Matches"). Show by show, in venues ranging from rock clubs and performing arts centers to festivals encompassing everything from bluegrass to electronica, the Ragbirds developed a well-deserved reputation as one of the most dynamic, high-spirited live bands in roots music.
Written and recorded in the wake of the birth of co-founders Erin Zindle and Randall Moore's first child, The Threshold & The Hearth — the band's fifth studio album, out March 25 on Rock Ridge Music — adds another dimension to the band's catalog.  It's an album that explores the ways in which love and family relationships can weather the storms of life, year after year. An album that asks questions. An album that offers an answer, too: hope.
"I've been traveling with bands since I was a teenager," says Zindle, a multi-instrumentalist who doubles as the band's chief songwriter and frontwoman. "I've written a lot of songs about my experiences on the road. For a while, The Ragbirds played a lot of different styles of world music: Celtic, tango, African numbers, gypsy-sounding pieces… You could pinpoint those songs to a specific region, so the music itself felt like a tour around the world. But we're coming home with this album. There's still a worldly feel, but there's also the sense that The Threshold & The Hearth is the sound we've been searching for. I feel like we're the alchemist who traveled so far, only to discover that what he was seeking was always at home."
With influences ranging from Paul Simon to Peter Gabriel, the band turned to Grammy-nominated producer Jamie Candiloro for his help on the album. Candiloro's influences were similarly wide-ranging, with a resume that included credits on albums by R.E.M., Willie Nelson, the Eagles and Ryan Adams. Together, the group captured the spunk and spirit of a Ragbirds show, with Zindle's new daughter serving as an inspiration.
Released three years after 2013's We Belong to the Love, a live album that shone a light on the band's punchy, positive-minded stage show, The Threshold & The Hearth is louder and livelier than anything they've done before. The guitar solos, played by Erin's brother T.J. Zindle, point to a longtime appreciation for rock and roll. The deep-seated grooves, performed by the three-piece rhythm section of drummer Jon Brown, percussionist Moore and bassist Dan Jones, mix punch with precision. And Zindle's conceptual storyline for the album — a make-believe tale of two lovers who meet, fall in love and spend the next 20 years dealing with the joys and struggles that come with any long-term relationship — turn The Threshold & The Hearth into a universal album that appeals to anyone looking to forge a home out of the chaos of everyday life.
Flint Blade
Official Website: www.flintblade.net
Flint Blade creates soundscapes infused with uplifting messages of empowerment. Based in south Florida, the Chapman Stick virtuoso tours nationally and manages his own independent label, In Love Records.
Multi-instrumentalist and vocalist with a penchant for improvisation, Flint Blade is most recognized for playing the Chapman Stick, a guitar/bass hybrid instrument played by two-handed tapping.
On stage and in the studio, he unites classic and modern elements with a stylistic flair of ethereal psychedelia. 
Showtimes
10:00 pm
Nocturnal Resonance By: Abby Owens