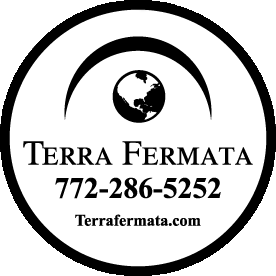 Choose Showtime to Buy Tickets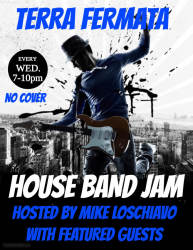 Terra Fermata's
HOUSE BAND JAM
No Cover. Hosted by Mike Loschiavo
Ages: 21+ Ages
This Event Has Ended
Check our regular Wednesday feature, HOUSE-BAND JAM. Come back for more, each and every Wednesday night, 7-10pm here at the fabulous Terra beer garden & tiki bar. NO COVER // AGES 21+

HOUSE-BAND JAM is the special project headed up by local musician Mike Loschiavo, who can be seen banging the stix for numerous local blues and rock bands including, Joel DaSilva, Lucky Dogs, Sister Baby, Slip & the Spinouts, Jay Stollman and others.

Other "regulars" currently in the band are Jake Walden, Joey Zee and Bob Ardito

Mike is bringing a hand-picked group of equally talented and renowned local artists for the all-new local "Superband" he says will be mostly "BLUES. FUNK. ROCK", but with more. Stay tuned each week for possible newcomers, regulars and more.

There's no telling what will come out of the HOUSE-BAND, but you can bet it will be a night not to miss.