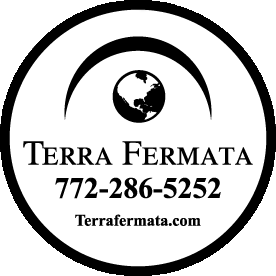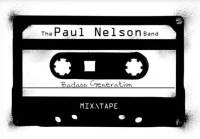 THE PAUL NELSON BAND
Update, No Eric Culberson band playing. NOW NO COVER CHARGE. People who already purchased tickets can get a refund at the gate or a free beer.
Time: 6:30pm Day: Thursday Doors: 6:00pm Ages: 21+ Ages Price: $5
This Event Has Ended
Yep BOGO. But one, get one. Two big National touring blues acts on one night. $5. Doors 6pm. Eric Culberson 6:30-8, Paul Nelson 8:15-10.

Paul Nelson - is recognized as one of today's top guitarists/songwriters and producers not only having the distinction of being the hand picked fellow guitarist to the legendary rock/blues icon Johnny Winter but he has toured the world over performing and or recorded along side an endless who's who list of top artists from Eric Clapton to Slash, Billy Gibbons, Ben Harper, Robben Ford, Vince Gill, Warren Haynes, Derek Trucks, James Cotton, Joe Perry, Susan Tedeschi, Kenny Wayne Shepherd, John Popper, Dr. John, Larry Carlton, Leslie West, Joe Bonamassa, Sonny Landreth, Dickey Betts to Joe Walsh and more...

Nelson received a Grammy award for his work performing on and producing Winter's "Step Back" release on Megaforce/Sony winning "Best Blues Album of the Year" highlighting his already long list of Grammy Nominations. As well as the BMA "Blues Music Award" for "Best Blues/Rock Album" reaching #16 on the Billboard Top 200 and staying at #1 on the Billboard Blues Charts for weeks. He is also a recipient of the Blues Foundation's KBA "Keeping The Blues Alive Award".

Nelson and his music have reached millions with appearances on Late Night with David Letterman and Jimmy Kimmel Live, in the award winning documentaries: "Down and Dirty" The Johnny Winter Story and "Sideman: Long Road to Glory"(feat: Bonnie Rait, Greg Allman, Hubert Sumlin), to the music written/performed and broadcast nationally on NBC on multiple major album releases, in books, instructional guitar columns, live Concert DVD's, and guest performances on countless recordings.

Staying at #1 on the "Hot New Releases" charts for months Nelson's latest project "Badass Generation" on Sony Records still maintains his unmistakable connection to the Blues, but it also finds the guitarist showing his many other musical dimentions fans have come expect considering him one of music's most respected and influential contemporary artists...

"Love this album - the sound and the energy. Gorgeous, searing guitar work. Like a blow torch!" - Wall Street Journal

"The Paul Nelson Band Rocks. Period." - Goldmine Magazine

ERIC CULBERSON – Guitar, Vocals

Eric Culberson - Guitars, VocalsBandleader Eric Culberson has been playing music virtually all his life. Growing up in a family of musicians, he was drawn to his father's acoustic guitar at the age of six — and before he'd even finished First Grade, had discovered a love for public performance: at a holiday party he entertained his classmates with a rendition of the Christmas classic "Silent Night," and has never looked back.

Before too long, this Southeast Ga. native had been turned on to such legendary rock acts as Jimi Hendrix, Led Zeppelin and Lynyrd Skynyrd, and found that what thrilled and inspired him the most was also the common denominator between them all: the blues. With guidance from friends and family, Culberson traced the artistic roots of his rock and roll heroes, and found himself immersed in the recordings and histories of such fabled guitar-slinging bluesmen as Son Seals, Otis Rush, Buddy Guy, Muddy Waters and –perhaps most notably– the three Kings: B.B., Albert and Freddy.

When not plying his trade as an electrician, a young Culberson could always be found feverishly practicing in his tiny efficiency apartment in Savannah's famed Historic Downtown (which he'd "soundproofed" by duct-taping pillows and couch cushions to the windows). After years of devotion to his craft, he and a few friends formed a band. Relatively quickly, they earned enough evening gigs at local bars to allow the nascent frontman to kiss his day-job goodbye. By 1993, Culberson's drive and raw talent drew the attention of Kingsnake Records' head Bob Greenlee, who signed Eric as a solo artist. Together, they would release two critically-praised CDs: BLUES IS MY RELIGION and NO RULES TO THE GAME.

Noteworthy for their reliance on original material (as opposed to re-arranged blues standards), each of those independent albums earned highly coveted 5-Star Ratings in such esteemed music-biz publications as LIVING BLUES and BLUES REVIEW. His debut CD's title track hit #24 on the national Blues Airplay Chart, and subsequent touring saw Culberson and his road band play many major festivals up and down the East Coast, into the Mid-West and even for a short stint in Europe. However, in 1998, Eric shifted gears a bit, opening his own live music nightclub, Savannah Blues. For the next six years, that venue served as his band's home base of operations, and also brought in some of the finest artists on the blues club and roadhouse circuit, such as Magic Slim and the Teardrops, surf guitar icon Dick Dale, Bobby Blue Bland, the late Sean Costello, a pre-Allman Bros. Derek Trucks, fabled "hillbilly jazz" fiddler Vassar Clements, Widespread Panic associates Bloodkin, and many, many more.

After the demise of Kingsnake Records, a loyal fan offered to finance Culberson's next independent album, LIVE AT THE BAMBOO ROOM, which was taped in front of a full house at a fabled Florida venue that had become one of the band's favorite stops. The first of Eric's albums to find him backed by one of his own road bands, this disc was also the first professional recording to accurately capture the energy, intensity and spontaneity that are Culberson's trademarks. Its 2006 release also roughly coincided with the sale of Savannah Blues, which freed the frontman from the stress and burden of juggling roadwork with nightclub management, allowing him to concentrate solely on writing, playing and recording music.

IN THE OUTSIDE, independently released in 2011, was a welcome and daring return to the studio for Eric and his band. An exhilarating departure from the band's well proven blues format, the album is a musical journey of eleven original compositions that deliver echoes of funk, R&B, hard rock, Southern-fried jam and even early punk. Recorded entirely in Savannah, GA. at Elevated Basement Studios, the record excitingly explores the wide variety of influences that has impacted Eric to be the player that he is today. It also features several cameos from some of the area's most respected players.

The addition of Jonathan Hill on bass and Larry Duff on drums has proven to be Eric's finest musical evolution yet. Their live performances are lauded by avid fans as "one of the best live music experiences in the South East", as they continue to deliver high energy performances that are a healthy dose of traditional blues with a modern sonic palette; familiar, yet altogether refreshing. Currently, the trio perform tirelessly across the East Coast with little regard for stylistic convention, ready to cap off an exciting year on the road, and launch headfirst into the next.

JONATHAN HILL – Bass

Jonathan Hill - BassJonathan Hill has been touring the country and recording for the last 20 years playing a mix of styles from country, rock, and blues, although his playing started as a much earlier age.

At the age of 4, he started learning violin and classical music from his music teacher parents. As he became a teenager his influences turned to rock music, and he self taught himself bass, guitar and harmonica. "My first band always focused on writing and creating our own thing mainly because the place we grew up in Mississippi was so rural we had almost no TV or radio to guide us. It forced us to play by ear and just create based on the sound we were making."

He went on to focus on recording technology in college near Nashville and began working as a sound tech in both live venues and recording studios. "Being around a city like Nashville really changes your ear for the professional art form of making a great record as well as fine tuning your live playing.You are surrounded by such great players."

Jonathan spent the next several years touring as well as being the head sound engineer at Mississippi State University. "When we would tour we really had to have a diverse set of music to play. One night we could be in the middle of Kansas playing a line dancing country bar. The next night would be in Chicago playing a punk rock show. Every night could be different and I loved it."

During the off times he would produce records in every genre from Rock, Country, to Jazz and even Rap. He also spent time writing his own material.

In 2010 Jon moved to Savannah, Georgia and in 2012 started playing in the Eric Culberson Band.

LARRY DUFF – Drums

Larry Duff - DrumsLarry Duff, born in Charlotte NC, played guitar and drums in church as a child. His first professional gig was with David Ruffin in 1970. Later came a tour with Denise LaSalle, then Clarence Carter, Bill Pinkney's Original Drifters, Mary Wells, Chairmen Of The Board, Maurice Williams & The Zodiacs, David Sanborn, Al Jarreau, Chaka Khan, James Taylor and Quincy Jones, to name just a few.