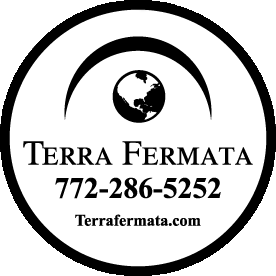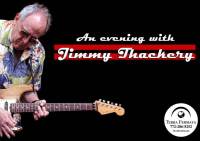 Earthtones Presents
AN EVENING WITH JIMMY THACKERY
$10 Advance, $15 Day of Show. He's one of the few blues guitarists who learned first hand from the masters of the blues, not off a blues record or DVD. Though most associate Jimmy with his 15 years as the co-founder of the Nighthawks
Time: 7:00pm Day: Friday Doors: 6:00pm Ages: 21+ Ages
This Event Has Ended
Whether Jimmy Thackery headlines a festival in South Dakota or jams for hours in one of numerous blues bars that dot the musical landscape, he'll always unleash an intense volley of rockin' blues guitar guaranteed to leave crowds emotionally spent. His double edged guitar dynamics allow him to fire off tracer missiles, bend a note so it will fit under a limbo bar, run off dive bomber riffs, and find space within the trembling of one stinging note. "I put all my senses on hold and find the zone and follow what's inside. There's an electricity from your mind to your heart to your fingers. You just try and remember to breathe."

He's one of the few blues guitarists who learned first hand from the masters of the blues, not off a blues record or DVD. Though most associate Jimmy with his 15 years as the co-founder of the Nighthawks, he ended his time with them in 1987. Since then, Jimmy has been on the road as a solo musician for 15 years doing nearly 300 shows a year proving each night that he is still the guitar powerhouse in the blues.

Thackery has lived the life of a true road warrior; he's absorbed the artistic lessons of life and filtered them into his guitar playing and song writing. To get where he is today, Jimmy has journeyed a highway of life filled with a series of twists and turns. He met all the right people and they have had a permanent influence on him.

It was Thackery's time on stage with Muddy Waters that is branded deep within his musical soul. "Muddy was one of those guys who was constantly encouraging. He never told you what to do, but he always told you what you were doing wrong. He never minced words about that. "The first time on stage with Muddy, I was in such awe of him that I just kept my eyes and ears open and just picked up on everything he did. It was the dynamics they had that became so ingrained in us. We heard it on the records and then stood on stage and saw how it worked."

Thackery left the Nighthawks in 1987 because he wanted the opportunity to write and put newer material into the sets. First he formed a six piece R&B band, the Assassins, an all-star R&B, funk band from the DC area, and recorded three albums with them. Then, in 1992, Thackery put together his three piece band called the Drivers to highlight his explosive guitar and hit the blues highway.

"The 1990's were a fabulous time. We were working our butts off doing" close to 300 shows a year. The irony is that was one of the reasons I'd left the Nighthawks, I was tired of working so much and not having a life outside the music. When you're out on your own, you'd better rise to the occasion. So I found myself back in the 300 night niche. What made that satisfying is that it was my ship and I was the captain of it. We were doing material that I was writing. We were doing arrangements that I came up with." Whenever Thackery plays live, a guitar stand props up four guitars and Thackery will announce to the audience, I'm gonna use all of them tonight!"