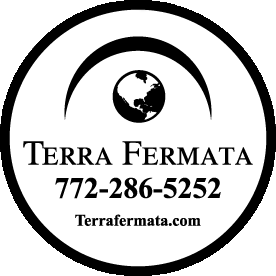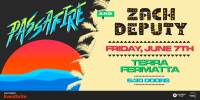 DEUTERMAN PRODUCTIONS PRESENTS
PASSAFIRE with Zach Deputy Opening
Reggae-Rock-Progressive-Dub from Savannah, GA. Tickets available on Apr 22 at 10 AM
Time: 7:00pm Day: Friday Doors: 6:00pm Ages: 21+ Ages
This Event Has Ended
Deuterman Productions Presents: Passafire and Zach Deputy

Passafire: On Passafire's sixth studio release, Longshot, the Savannah, GA based rock outfit gives a testimony to following dreams, inspired by people, places, and experiences Passafire has shared since forming as a band. The group's four members continue chasing their passion despite being told many times that "Making it as a musician is a long-shot," a piece of advice that inspired this album and its title. Longshot takes its listeners through a full spectrum of emotions, telling stories of heartbreak, new beginnings, overcoming personal struggles, finding truths, discovering new places, and getting older, all weaved into Passafire's genre-defying mix of reggae, hard rock, hip hop, and anything else that turns the group on musically.

Zach Deputy: On his path towards becoming a successful touring musician, Zach Deputy serendipitously landed a solo gig in his early 20s by walking into a bar just after that night's featured artist had bailed. Deputy soon introduced the world to the sound he'd eventually dub "island-infused, drum 'n' bass, gospel-ninja-soul." By 2008 he'd released his debut album Out of the Water and--thanks to his ingenuity in looping--made his name as an unforgettable one-man-band live act. The new music kept flowing, and since then Deputy has released four critically acclaimed full length studio albums. As a special sneak peek into his new music, Zach will sprinkle songs from his upcoming album throughout his sets this fall.

Use the share tools on this event page to let your friends know where you will be. Please Print PDF ticket for entry into event or your phone email can work as well. No Refund Event. Rain or Shine Event.