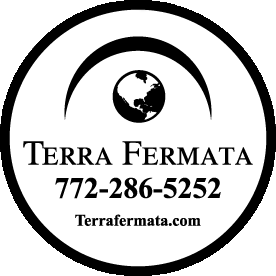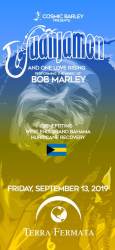 SPONSORED BY COSMIC BARLEY, FLORIDA SPORTSMAN, OLD BAHAMA BAY and WINNER'S CIRCLE CHARITIES
JUANJAMON/Bob Marley Tribute To Benefit WEST END GRAND BAHAMA HURRICANE RECOVERY
Every penny of the $20 admission/donation will go directly to aiding West End residents thorugh our registered non-profit.
Time: 7:00pm Day: Friday Doors: 6:00pm Ages: 21+ Ages Price: $7 - $20
This Event Has Ended
RAIN OR SHINE EVENT--LARGE TENT ON SITE--Every penny of $20 admission/donation will go directly to aiding West End residents thorugh our registered non-profit, Mike Schmidt's Winner's Circle Charities. A $3.50 service charge on online sales goes to our ticketing website. Total cost online $23.50, $20 at the door. But dont wait, this event could sell out. Only 600 tickets will be sold.

Doors open at 6pm, THE JUANJAMON BAND brings their amazing "One Love Rising" BOB MARLEY Tribute show from 7-10pm.

We will also have food, fun, games, raffles, silent auctions and a big ol tip jar for the recovery fund.

The Juanjamon Band is a funky show band featuring music from one man's heart, mind, soul and influences from across the Universe. Being predominantly known as a saxophone player, Juan "Juanjamon" Montero started this group as an arena to play bass, feeling that an unspoken form of musical control can be a more effective way of improvising and experimenting live. Charming any crowd into a good time, The Juanjamon Band plays catchy Parliament and New Orleans based Funk while mixing in influences from Jimi Hendrix, Bootsy Collins, Bob & Damian Marley, Maceo Parker, Karl Denson and the late great Michael Brecker. Let's Dance!

PRESS RELEASE--------------------------

Old Bahama Bay will be the Command Center for all donated hurricane relief supplies in West End, Grand Bahama and is working in cooperation with the Bahamas Government, Local Authorities and NEMA-Bahamas (National Emergency Management Agency). Old Bahama Bay is the largest employer in the western district of Grand Bahama Island.

The Bahamas Government has granted approval to bring in items with no VAT, DUTY or CUSTOMS/IMMIGRATION ENTRY FEES however, this is not a license to import goods to avoid VAT and duty for personal use needs. We have an obligation to provide Customs and Immigration with detailed notification and itemization of when and what's coming in.

FINANCIAL DONATIONS: Our goal is to raise One Million Dollars. "We exceeded our goal during Matthew which greatly helped rebuild the village of West End and we are hopeful we will exceed Hurricane Dorian's goal as well since we now must aid not just West End, but all of Grand Bahama and Abaco as well," said John MacDonald, HOA President, Old Bahama Bay Resort. "We are working in conjunction with Mike Schmidt's Winners Circle Foundation in this effort. Mike has held fundraising tournaments out of OBB for the last ten years."

Go Fund Me: Our GoFundMe account is http://www.gofundme.com/f/west-end-recovery and will also accept Tax Deductible donations on behalf of http://www.winnerscirclecharities.org

Tax Deductible Financial Donations should be sent to: Winners Circle Charities, 825 Parkway Street, Suite 8, Jupiter, Florida 33458. Payable to Winners Circle Charities, and in the memo please put: Hurricane Dorian Bahamas Relief. Donations are tax deductible. Funds can be received via PayPal using email address

Macdonald emphasized, "We are adamant that supplies will be received by those in need - not stolen or used by others to profit. We have created processes to roll out our recovery plans as efficient and methodical as humanly possible."