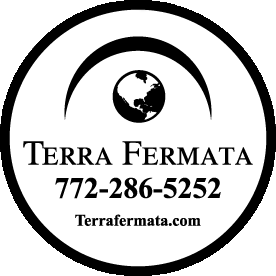 Choose Showtime to Buy Tickets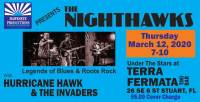 HAWKSEYE PRODUCTIONS PRESENTS
THE NIGHTHAWKS w/Hurricane Hawk and The Invaders Opening
$5 Admission.
Ages: 21+ Ages Price: $5
This Event Has Ended
Just $5 cover Charge

Harp player Mark Wenner is to The Nighthawks what Kim Wilson is to The Fabulous Thunderbirds, the one consistent band member in a group that for almost half a century has made the classic Chicago blues harmonica styles of Little Walter and Sonny Boy Williamson the center piece of their music. Every Nighthawks album features at least one classic Chicago blues song featuring Wenner's harp. In this case there are two: Sonny Boy Williamson's "Ninety Nine" and Willie Disxon's "Baby, I Want to Be Loved." Add to that R.L. Burnsides' Mississippi Hill Country song "Snake Drive," and you have the requisite bow to tradition.

That said, there is a big difference between what Kim Wilson does as a solo act with a hired hands band and what Wenner does in sharing the limelight with the guys in The Nighthawks. They are a democratic team, three of whom have been with Wenner for more than a decade. Drummer Mark Stutso has a seven-year tenure.

These guys obviously enjoy playing both live and one record. They are one of my favorite live acts, comfortable enough in their own skin to push their way out of whatever box one might expect from a suds and ribs blues bar band. The best example on this record is "Dirty Water," the mid-60s Standells hard rock hit with one of those guitar hooks you can't get out of your head once you've heard it. Guitarist Paul Bell rips a new hole in it and throws in a couple of runs from other rock clssics of the era. Then there's "Let's Burn Down The Cornfield" by Randy Newman done here with ominous overtones. Are these blues songs? Who cares!

Simple but never simplistic, their arrangements can range from a contemporary cover of Americanan artists Larry Campbell's "When I Go Away" to bass player Johnny Castle's political Big Brother tirade on the original "Another Day." Or Mark Wenner's harp tour-de-force on his "Blues For Brother John" tp Stutso's "VooDoo Doll," mining the same vein as Screamin' Jay Hawkins "I Put A Spell On You."

Wenner's use of harp as a lead instrument has been under recognized in a career that emphasizes The Nighthawk's bar band heritage. These guys don't take themselves particularly seriously, but that's part of the secret as to why we should.