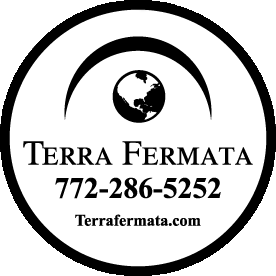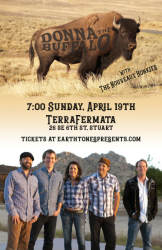 EARTHTONES PRESENTS
DONNA THE BUFFALO
with special opening act THE NOUVEAUX HONKIES. tickets $22 advance, $28 at the door.
Time: 7:00pm Day: Sunday Doors: 6:00pm Ages: 21+ Ages

Donna the Buffalo 8:30 pm

Donna the Buffalo offers everything you want in a roots band -- songs that matter, a groove that makes you dance, an audience that spans generations, and a musical voice that evokes a sense of community.

Donna The Buffalo is not just a band, rather one might say that Donna The Buffalo has become a lifestyle for its members and audiences. The band has played thousands of shows and countless festivals including Bonnaroo, Newport Folk Festival, Telluride, Austin City Limits Festival, Merle Fest, and Philadelphia Folk Festival. At several festivals Donna The Buffalo has become the house band for closing the events by backing up artists including The Avett Brothers, Keller Williams, Zac Brown, Bela Fleck, John Paul Jones, and Chris Thile. They've opened for The Dead and have toured with Peter Rowan, Del McCoury, Los Lobos, Little Feat, Jim Lauderdale, Rusted Root, and Railroad Earth to name a few. In 1991, the band started the Finger Lakes Grassroots Festival in Trumansburg, NY. The four day festival has become an annual destination for over 15,000 music lovers every year.

The Nouveaux Honkies 7:00 pm

Bouncing around the country for the last 10 years, The Nouveaux Honkies currently spread their time between East Tennessee and Southern Florida. Some would call them "snowbirds", but they will declare themselves bi-state-ual. As far as what one will hear when they perform, they consider it genre neutral. They play songs they wrote and songs they wish they wrote. Take mix of jazz, blues and country sensibilities inspired by everyone from Hank Williams to Loretta Lynn and Willie Nelson and throw in some Tom Petty and Prince for good measure and you'll have what The Nouveaux Honkies call "mother lovin', country folkin' blues"!