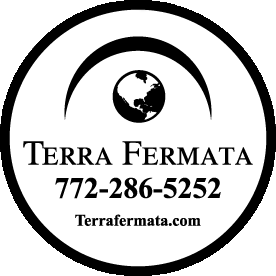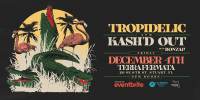 DEUTERMAN PRODUCTIONS PRESENTS
TROPIDELIC and KASH'D OUT plus BONZAI
Tickets $18
Time: 6:00pm Day: Friday Ages: All Ages
This Event Has Ended
Deuterman Productions presents TROPIDELIC & KASH'D OUT plus Bonzai!

Tropidelic : "Every single second is a blessing if you count them all," sings frontman Matthew Roads. You can hear the sincerity in his voice; the joie de vivre that oozes from everything Tropidelic does is apparent. When they take a stage, their synergy flows member to member—horns blow, knees kicked high and grins are passed from one man to the next. Almost immediately, it spreads to the crowd, lifting hands in the air as their feet begin to move. The pulse collectively becomes that of one.

The six-piece band from Cleveland, Ohio may be far from any tropical islands, but that doesn't stop them from dishing out an interesting mix of reggae, hip-hop and high energy funk for audiences across the country. Unapologetically original, Tropidelic has a deep and widespread appreciation for music that can be heard in each note. Some of the members are hip-hop heads, while others are into metal, funk or reggae. Each of these genres lends something to their collective sound. "We pride ourselves in being original in our musicality and personality as a band," says Roads, "but also in not taking ourselves so seriously that it ruins the fun.
Kash'd Out : Straight out of Orlando, FL, Kash'd Out hits the Reggae/Rock scene with plenty of experience. The band was formed by guitarist Jackson Hauserman and producers Greg Shields & Josh Saldate of Sound Lounge Studios, where bands such as Ballyhoo!, Tribal Seeds and many more have recorded. Once the self-titled debut EP was complete, they recruited Joey Brohawn on Bass and Marshall Hearne on drums, and Nick Gudzan on Keys. Kash'd Out released their first full-length album 5/26/17 entitled "The Hookup" via LAW Records. The record reached #2 on both the Billboard and iTunes Reggae Charts and the band began touring nationally, sharing the stage with bands like Pepper, Less Than Jake, The Expendables and many more. Come catch a show near you!

Use the share tools on this event page to let your friends know where you will be. Please Print PDF ticket for entry into event or your phone email can work as well. No Refund Event. Rain or Shine Event.
Show disclaimer:
Everyone walking into the venue will have to temperature check, masks are recommended, If you are immune deficient we ask you dont attend. We will provide free masks and hand sanitizer at the gate before you enter. Please keep your distance when you can