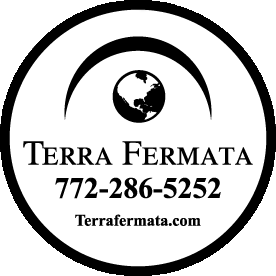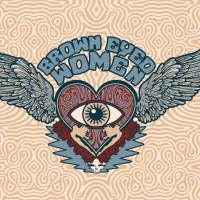 TERRA FERMATA PRESENTS
*** CANCELED ***
BROWN EYED WOMEN
A collection of talented female musicians, all of whom currently perform in well-respected Grateful Dead tribute bands. Members hail from Massachusetts, Florida, Georgia, New Jersey, New York and Pennsylvania. Tickets $12 Advance, $15 Door
Time: 7:00pm Day: Saturday Doors: 6:00pm Ages: 21+ Ages Price: $10
Brown Eyed Women is a collection of talented female musicians from around the country, all of whom currently perform in well-respected Grateful Dead tribute bands. Members hail from Massachusetts, Florida, Georgia, New Jersey, New York and Pennsylvania.
Band Members:
Joni Bottari – Lead Guitar
Joni Bottari grew up on the Jersey Shore and now resides in Delray Beach , Fl. She currently is the lead guitar player for Spiral Light out of South Florida and has been a founding member of a number of other Grateful Dead tribute bands.
Dana D'Agostino Carroll – Bass
Dana D'Agostino Carroll originally hails from Philadelphia PA,. She played with several Philly area rock cover and original projects in her early years. Dana ultimately found her joy upon forming New Jersey's popular Grateful Dead tribute Lovelight Band in 2011.
Caroline Killoh– Keyboards, Vocals
Caroline Killoh developed a passion for music at an early age. She trained in classical piano at Worcester School of Performing Arts. Her current bands include Fennario, Don't Let Go and Ship of the Sun.
Denise Parent – Drums, Vocals
Denise Parent has been singing for as long as she can remember and started playing drums at the age of sixteen on Long Island. After moving to New Paltz to finish college, Denise joined The Deadbeats as their drummer and vocalist. . Denise has played approximately 3500 shows, honoring the music of the Grateful Dead.
Jill Paone Simmons – Lead Vocals
Jill Simmons hails from Pittsburgh, Pa. A Multi-dimensional singer, Jill got on the bus 10 years ago as one of the lead singers for Pittsburgh jam band, theCAUSE. Her ability to channel Pig Pen tunes in her own style has been a hallmark trait of her abilities as a world class vocalist.
Kate Moore - Guitar
Kate lives in Atlanta. She taught herself at 8 by studying her parent's guitar lessons after they went to bed. She is a photographer, animal lover, songwriter and guitarist with several bands including Atlanta's Deep Blue Sun.
For inquiries: info@BrownEyedWomen.com