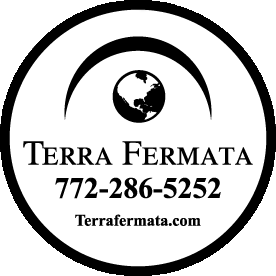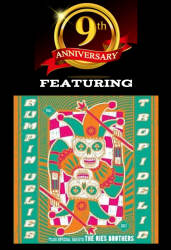 DEUTERMAN PRODUCTIONS PRESENTS
9th Anniversary Party--BUMPIN UGLIES & TROPIDELIC w/ THE RIES BROTHERS
Tickets $18 + s/c Advance
Time: 6:00pm Day: Friday Doors: 5:00pm Ages: All Ages

Tickets $18 +s/c Advance

Bumpin Uglies The trajectory of Bumpin Uglies started over a decade ago, making music with friends, playing backyard parties and anywhere else they could get a gig. For Brandon Hardesty, lead vocals and guitar, it was a simple time, but one that taught him lessons that stay with him today as he leads the band into the 2020s. One was that he would do whatever it took for him and his band to be successful. Another was in discovering that doing it his way was the only way, which still applies today. Bumpin Uglies do things their way, free to play, think, and write however they feel, critics and the mainstream music industry be damned. In the early days, Hardesty was hustling waiting tables while stoking his musical fire with every minute of free time he had. A point came years ago when he knew it was time to put up or shut up if he was going to make a career as a musician, so he dug into doing all of the things it takes to grow Bumpin Uglies from a grassroots local band into a nationally touring act. It took a tireless DIY ethic; and it still does, but if Brandon did not have the singular focus on breaking through and achieving his musical dreams, the story of Bumpin Uglies wouldn't be what it is today.

Tropidelic "Every single second is a blessing if you count them all," sings frontman Matthew Roads. You can hear the sincerity in his voice; the joie de vivre that oozes from everything Tropidelic does is apparent. When they take a stage, their synergy flows member to member ­- horns blow, knees kicked high and grins are passed from one man to the next. Almost immediately, it spreads to the crowd, lifting hands in the air as their feet begin to move. The pulse collectively becomes that of one. The six-piece band from Cleveland, Ohio may be far from any tropical islands, but that doesn't stop them from dishing out an interesting mix of reggae, hip-hop, and high energy funk for audiences across the country. Unapologetically original, Tropidelic has a deep and widespread appreciation for music that can be heard in each note. Some of the members are hip-hop heads, while others are into metal, funk or reggae. Each of these genres lends something to their collective sound. "We pride ourselves in being original in our musicality and personality as a band," says Roads, "but also in not taking ourselves so seriously that it ruins the fun."