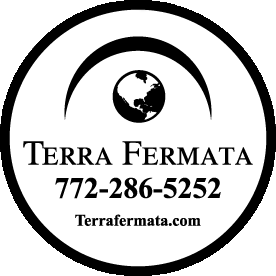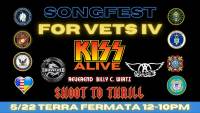 SONGFEST FOR VETS IV
Donation at door for admission. Featuring Shovelhed, Kiss Alive, Erasmith, Shoot to Thrill, Reverand Billy C. Wirtz
Time: 12:00pm Day: Sunday Doors: 11:00am Ages: All Ages
This Event Has Ended
Festuring Shovelhed, Kiss Alive, Erasmith, Shoot to Thrill
A Special Concert for Ukraine at the Terra Fermata
A Veteran-friendly, Ukrainian Cultural and Fundraising Event
Boca Raton, Florida (April 4, 2022) Our Veterans know what it is like to fight for Freedom and Democracy. The same is now true of every Ukrainian. BUILDING BRIDGES TO UKRAINE SONGFEST FOR VETS III - UKRAINE RELIEF will raise money through donations that will be sent to Ukrainians in urgent need of our help and support. The daylong affair will include Ukrainian food, art, and music, as well as classic rock. The event takes place from 12 to 10 p.m. on May 22 at Terra Fermata in beautiful Stuart, Florida.
The Veterans of Foreign Wars (VFW) Post #9610 and the American Legion are the proud sponsors of SONGFEST FOR VETS III - UKRAINE RELIEF, which will also honor American Veterans on this Armed Forces Day!
The four key fundraising goals are to:
• Support the Kyiv Angels, a group of volunteers who go from building to building in Kyiv and the surrounding towns searching for mobility-challenged elderly who were left behind by refugees running for their lives. There is a long list of needed items, and this group of volunteers purchases and distributes these vital supplies, themselves. Donors will see the results of their contributions quickly and potentially even during the show.
• Support Ukrainian farmers. It's planting season in Ukraine and farmers are desperately trying to plant the crops the World is dependent on, including wheat and potatoes. Your donations will go to buy spare parts and make repairs on farm equipment and irrigation systems.
• Buy body-armor plates. Civilians can't buy military equipment, but desperately need body armor. Your donations will fund the purchase of armor plates that will be sewn into protective vests.
• Support a farm in the suburbs of Kyiv that is sheltering more than 250 pets that have been separated from their families. Every day more animals arrive. Your donations will go directly provide for the care and feeding of these orphaned pets. Hundreds more animals like these need to be transported to the farm, fed, and cared for every day.
Performers at the event include acclaimed tribute bands: KISS Alive; Erasmith, which channels Aerosmith; and Shoot to Thrill, which conjures up AC/DC. Classic rockers Shovelhed also will be on hand. There may be some surprise performances as well.
Make a difference! Donate to support veterans, support Ukraine, and support freedom. Spend an entertaining afternoon honoring and helping those who fought for our freedom in the past and those fighting for our freedom now. Help ensure that the wounded, disabled, the elderly and even all those orphaned animals have the support they need. Your donations will definitely help!
Media contacts;
Tricia Patella (917) 543- 5592 or Tpatella@krepspr.com
Bill Millard (Colonel, United States Army - Retired) (561) 289-8505 or billmillard@bellsouth.net