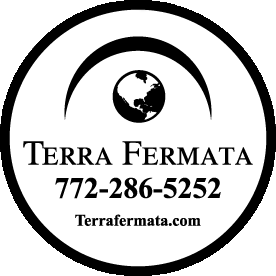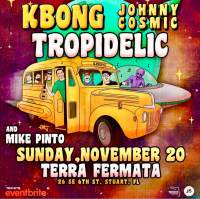 DEUTERMAN PRODUCTIONS PRESENTS
KBONG w/ Johnny Cosmic + TROPIDELIC w/ Mike Pinto
Advance tickets $22
Time: 7:00pm Day: Sunday Doors: 6:00pm Ages: All Ages
This Event Has Ended
Advance tickets $22
KBONG: Kevin Bong, aka 'KBONG' is a multi-instrumental artist who is well known for his "key" role in reggae band Stick Figure. Touring with the group since 2012, KBong has solidified his place as one of the top keyboard players in today's current Reggae scene. Kbong's first studio album 'Hopes and Dreams' released in 2014 which features him as the prominent song writer. The summer anthem "Livin Easy" features Scott Woodruff and the rest of Stick Figure. Other collaborations on the album include singer/songwriter Hirie, producer Johnny Cosmic and producer Alific. You'll hear a mix up of tasty musical ingredients that include ska, reggae, beachy surf vibes and catchy acoustic guitar riffs. Once you hear his style you will be hooked because it's fresh and pleasing to the ears. Look out for his second solo album "Easy To Love You" releasing in 2018.
TROPIDELIC: "Every single second is a blessing if you count them all," sings frontman Matthew Roads. You can hear the sincerity in his voice; the joie de vivre that oozes from everything Tropidelic does is apparent. When they take a stage, their synergy flows member to member ­– horns blow, knees kicked high and grins are passed from one man to the next. Almost immediately, it spreads to the crowd, lifting hands in the air as their feet begin to move. The pulse collectively becomes that of one. The six-piece band from Cleveland, Ohio may be far from any tropical islands, but that doesn't stop them from dishing out an interesting mix of reggae, hip-hop, and high energy funk for audiences across the country. Unapologetically original, Tropidelic has a deep and widespread appreciation for music that can be heard in each note. Some of the members are hip-hop heads, while others are into metal, funk or reggae. Each of these genres lends something to their collective sound. "We pride ourselves in being original in our musicality and personality as a band," says Roads, "but also in not taking ourselves so seriously that it ruins the fun."
MIKE PINTO: Mike Pinto has crafted an exceptional style of songwriting, with a truly unique take on Roots, Vintage Rock, Reggae, Ska and Classic Surf, but it's his distinct voice and seamless storytelling that has brought him success both in the United States and overseas. With the release of his debut album (Little District, 2005), Pinto began his attack on the Philadelphia music scene as a solo artist. By 2006, underground success and a fervent, exploding fan base empowered him to expand westward with two nationwide solo acoustic tours. After the second tour Pinto relocated to San Diego, where he immersed himself in the thriving Southern California music scene and quickly gained notoriety. His infectious sound garnered so much attention that Insomnia Radio included his single "One More Time" on a hard hitting compilation of the SoCal sound's brightest groups, including DI and Slightly Stoopid. In very short order, Mike Pinto transitioned from a kid from Philly playing acoustic in coffee houses and tiny bars to a prominent fixture on the SoCal music scene.