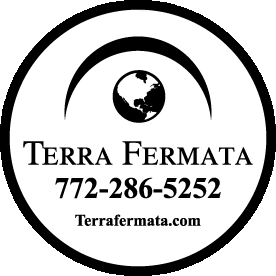 TERRA FERMATA PRESENTS
ADWELA & THE UPRISING
Something Like Seduction
$6 // 18+
Time: 6:45pm Day: Wednesday Doors: 5:45pm Ages: 18+ Ages Price: $6
This Event Has Ended
$6 // 18+ // DOORS OPEN @ 5:45PM
If using a card at the door, the Hold My Ticket service fee still applies.
OUR HAPPY HOUR IS NUCKING FUTS CHEAP!!!! COME DRINK WHEN DOORS OPEN TO TAKE ADVANTAGE OF OUR CRAZY GOOD HAPPY HOUR SPECIALS. MAKE SURE TO ASK THE BAR TENDER ABOUT OUR BEER BUCKETS.
Adwela & the Uprising 
Official Website: www.adwelaandtheuprising.com
Adwela & the Uprising are a nationally touring and award winning seven-piece reggae band based out of Virginia. With four out of the seven members being of Jamaican descent, the essence of roots, rock, and reggae influence can be heard all throughout their music. The music created by Adwela & the Uprising is conscious music that spreads truth, with soul stirring lyrics that give you no choice but to come to a new overstanding about the world we live in and who you are and who you choose to be.
Adwela & the Uprising was named Best New Artist in 2015 by the Virginia Reggae Awards and have blossomed traveling the United States up and down the East Coast and venturing over to the West Coast where they were embraced for sharing their music.  Adwela & the Uprising has had the distinct pleasure to open for legendary reggae artists such as The Wailers, Third World, and Akea Beka (Midnite), Tarrus Riley, and Afroman.
Adwela & the Uprising bring such a unique sound which supports the powerful songwriting that the music simply craves you needing more. Their musical influences stem from icons such as Peter Tosh, Jacob Miller, Bob Marley, Gregory Isaacs, Burning Spear, and many more. Adwela & the Uprising are currently touring all up and down the East and West Coasts and will have the opportunity to make an international debut in 2017.  Their first album titled "The Road Less Traveled" is due to be released February 3, 2017 with much anticipation. Each song on this album is meant to enlighten the minds with truth. Songs such as "Riot" and "Shackles and Bondage" tell the story of the struggle that lies in all of us and what is faced day to day in the world we live in.  While "Same Old Same" and "The Fight" bring a closer glimpse to the experiences frontman Adwela Dawes has endured.
​Adwela & the Uprising continue to gain new fans with each performance and command more and more attention each time they are on stage. Keep an eye out for this band because this is the year of the Uprising.
Something Like Seduction
Official Website: www.slseduction.com
Something Like Seduction is a 3-piece band based out of Tucson, AZ that was formed in 2011. The SLS sound is a fusion of reggae, rock, and alternative music. SLS has been playing shows locally through Arizona since 2011 and has had the pleasure of sharing the stage with bands such as: Rebelution, Pepper, Atmosphere, Dirty Heads, Iration, Tribal Seeds, Passafire, and Fortunate Youth, among others.  In 2013 the band released their debut EP "Lost In Emerald Cove", which has since gathered 50 thousand plays through Spotify and Soundcloud. In January of 2015, the band started touring regionally and have since played 30+ shows in cities throughout California and Utah. Something Like Seduction also just released their first full length album, "Weapons Of Mass Seduction" on December 18th and will embark on several national tours throughout 2016. 
Showtimes
6:45 pm
Something Like Seduction
8:30 pm
Adwela & the Uprising