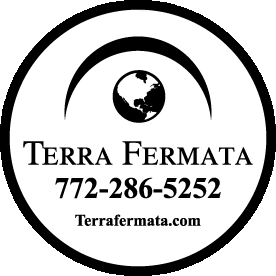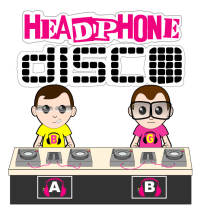 HEADPHONE DISCO & TERRA FERMATA PRESENT
ST. PATRICK'S DAY SILENT DISCO PARTY!
DJ South Florida & DJ Taylor
$10 // 18+
Time: 10:30pm Day: Friday Doors: 9:30pm Ages: 18+ Ages Price: $10
This Event Has Ended
ST. PATRICK'S DAY SILENT DISCO PARTY! 

Come early or pre purchase your tickets. Only a limited supply of headphones.
Tickets may be purchased online or at gates day of show.
Online ticket sales end March 17th @ 4pm
If using a card at the door, the Hold My Ticket service fee still applies.
A whole new way to celebrate St. Patrick's Day. Enjoy St. Patty's day at this outdoor party with amazing music curated by DJ South Florida and DJ Thomas. You live in Stuart — why be stuck inside when you can dance freely while sipping on handcrafted beverages in a beautiful beer garden in the heart of Stuart in the peek of WINTER! 
4 years, 4 continents, over 200 shows in 2010 alone, 10,000 wireless headsets and a whole bunch of surreal tripped-out madness... Headphone Disco is the silent phenomenon which is rocking festivals and clubland from the UK to Uganda! 
With two DJs simultaneously spinning tracks through wireless headphones, you'll be able to switch between DJs at any time!
Unfamiliar with the concept? It works by taking a room full of clubbers, removing the sound system, arming said clubbers with a set of wireless headphones and having two separate DJ's broadcast to them over two FM channels. At the same time. That's right, two DJs playing two contrasting styles of music, side by side, on the same stage, at the same time, over two separate FM channels. Party-goers can switch between both DJs via a toggle switch on the side of their specially adapted wireless 'disco muffs'.
Don't like the electro vibes that DJ 'A' is throwing down? Then switch over to DJ 'B' he might be spinning a reggae set. Don't have the energy to keep up with DJ 'A's indie rock and roll mash-up? Check out DJ 'B' he's got an R&B vibe going on. Simply flick the switch on your headphones, select your DJ and get busy on the dance floor.
So what's to see at Headphone Disco's 'Two DJ Supershow'? First up, you've got two DJs battling to out-do each other for the crowd's attention. Each DJ wants to increase his share of the crowd and will try every trick in the book to divert attention away from the other one. Meanwhile you have the crowd getting down to a soundtrack that only they can hear. Half the crowd might be bouncing to hard house while the other are skanking to hip hop. 
The atmosphere at Headphone Disco's 'Two Deejay Supershow' is always electric. 
Meet The DJs
DJ South Florida - DJ SoFlo is a Florida born Windy City transplant. Bringing more than 15 years of turntable technique to his sets, he is known for the packed dance floors he creates with his open format funk and stylings. Old school, new school, top 40, to underground, nothing is off limits when it comes to the breaks found in DJ Soflo's crate of records.
DJ Taylor - DJ Taylor is a Terra Fermata favorite mixing and spinning originals and hits that are always a crowd pleaser.