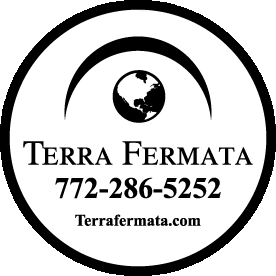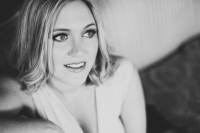 JGE Productions with Lagunitas Brewing Presents
ROCKLISCIOUS
FEATURING: THE BETTY FOX BAND, JODI GAINES, CASSIE ORTIZ
Time: 7:00pm Day: Friday Doors: 6:00pm Ages: All Ages Price: $8
This Event Has Ended
Online ticket sales end 2 hours before doors.
You may still purchase your ticket at gates day of show.
If using a card at the door, the Hold My Ticket service fee still applies.
JGE Productions and Lagunitas Brewing Company is proud to present The Betty Fox Band with openers Jodi Gaines and Cassie Ortiz. This is the final show in the Summer Tour series. If you missed Betty Fox before, this is your last chance!
A special selection of Lagunitas beer will be on tap all evening AND we'll be raising money for the Rockliscious Scholarship for Girls via Peace, Love and Music, a non-profit 501 (3)(c) that helps at-risk youth get music education and an instrument of their choice. FIRST 30 TICKETS SOLD RECEIVE A FREE LAGUNITAS BEER GLASS!
THE BETTY FOX BAND
Soul is what it's all about with this passionate quartet. With an extensive background in gospel and a lifelong passion for soul music, Betty Fox has burst onto the Florida music scene in a whirlwind of controlled yet unabashed passion and has taken the hearts of anyone wise enough to lend her their ear. Betty Fox appreciated singing early in life and performed for the first time at a church play at the age of 4. Her family had a deep love for southern country gospel and tight harmonies which they would express at every family gathering, and that is where her affinity for music began. "My uncle Fred would pound on the keys with his monster hands and the harmonies would resonate in my soul", Fox says. Now, at age 27, this fiery songstress has her own musical project with quite a few heart wrenching, lyrically driven and musically sound original tracks that beg the question "What kind of life must this old soul have lived?" 
To support her talent, she has carefully selected musical heavyweights Matt Walker on guitar, Benjamin Sudano on bass, and Sam Farmer on drums to set herself up for nothing less than well deserved success.
In the past year this dynamic quartet has played on multiple music festivals including the city of Treasure Island's Bikini Blues Bash Festival, the Tangerine Blues Festival, the Dunedin Wines the Blues Festival, the Gasparilla Music Festival, they headlined the Safety Harbor Seafood Festival, and will be performing at the Daytona Blues Festival in October. They have opened for such artists such as Mavis Staples, The Legendary JC's, Selwyn Birchwood (IBC WINNER), Roosevelt Collier of "The Lee Boys", Damon Fowler, Lucky Peterson, Shaun Murphy, Bill Wharton "The Sauce Boss", and Marcia Ball, They have performed on festivals with Lord Huron, Ozomalti, Black Joe Lewis and the Honey Bears, Best Coast, Dawes, and The Meter Men, for crowds amassing over 6,000 screaming fans. You definitely don't want to miss this one of a kind musical experience!
JODI GAINES with Ed Berrios
Jodi is a singer, songwriter, guitarist and founder of the Rockliscious concert series. In honor of their first tour, and final show for the summer, Jodi and fellow musician (and Rockliscious partner in crime), Ed Berrios decided to join these amazing ladies to open for The Betty Fox Band. 
With a soulful voice reminiscent of Stevie Nicks, Jodi covers blues, rock and pop with a setlist that typically includes: Fleetwood Mac, Grace Potter, ZZ Ward, Lynyrd Skynyrd, Little Big Town, Bill Withers, Son House, Tom Petty, Bob Dylan, Pat Benatar, Pretenders, Colbie Caillat, Alanis Morisette, Sheryl Crow, Alanna Myles, KT Tunstall, Tracy Chapman and more.
Her debut single, Butterflies, featuring guitarist Jake Walden, was released in August 2016 and is available on iTunes. The smooth, stripped down guitar, subtle snares, and the deep resonance of the vocals creates a visceral experience meant to invoke the feelings associated with passion-filled excitement and anticipation.
CASSIE ORTIZ with Abby Nicole
Cassie is a powerhouse performer recognized throughout the state of Florida for her amazing ability to "wow" the crowd with her big voice. She has an amazing wide range that covers from alto to soprano. The clarity and tone of her voice make her very special. Cassie's pitch is perfect and she can sing all genres from Musical Theater to Pop, Rock, R&B and more…She does vocal runs precisely, in the vein of Ariana Grande or Mariah Carey. She loves working in the studio as well as performing live with her guitarist, Abby Nicole.
---
Showtimes
8:30 pm
The Betty Fox Band