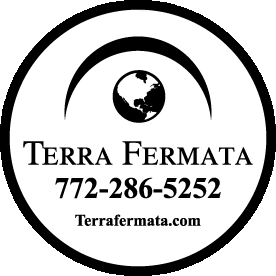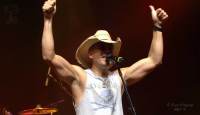 TERRA FERMATA & THE WOUNDED VETERANS RELIEF FUND PRESENTS
VETERANS SUMMERFEST: FEATURING FAST FORWARD, A TRIBUTE TO KENNY CHESNEY
Nocturnal Resonance By: Abby Owens
Time: 7:30pm Day: Saturday Doors: 6:00pm Ages: All Ages with Parent or Guardian 21+ Price: $10
This Event Has Ended
Online ticket sales end 2 hours before doors.
You may still purchase your ticket at gates day of show.
If using a card at the door, the Hold My Ticket service fee still applies.
Come on out and celebrate with us while raising money for the Wounded Veterans Relief Fund.
WVRF is proud of its record, contributing $830,000 to 2,256 post 9/11 wounded Florida veterans and their families. They work with the Veterans Administration to identify veterans who are in a crisis situation, helping to meet basic needs including food, gas, wheelchair lifts, moving expenses, temporary or transitional house, transportation, rent and utility payments, and more. They also utilize their veteran vendor networks to make connection for job training and other services needed providing a path for veterans to regain their lives.
Fast Forward
Official Facebook: Fast Forward
Nothing but Kenny Chesney 's Awesome Music....Country, Beach, Tiki Bar, Camp Fire, No Shoes, Rockin'.... Kenny Chesney Tribute.
Derek "Cowboy Kenny" Villegas started his first band in 2000. Derek spent several years as lead singer and entertainer playing honky-tonks and dance halls throughout South Central Texas and the Texas Hill Country. His band was featured at many county fairs, corporate events, concerts and City of San Antonio events such as the annual two week celebration "Fiesta" in Downtown San Antonio. Derek was featured at Fiesta events that included; Oyster Bake, Farmers Market and the Coors Light Stage at Market Square. Derek has been featured at private events for corporate giants including; Oracle, Halliburton, IBTTA (International Bridge, Tunnel, and Turnpike Association), Meritage Homes, and Legacy Homes. Derek has since relocated to Florida and has been drawing rave reviews from audiences all over South Florida with his strong yet warm vocal style; often drawing comparisons to Country Music Star Kenny Chesney. Derek has quickly developed a reputation as an exciting top entertainer with his high energy, dynamic stage presence and ability to connect with diverse crowds. After years of fans likening his look and sound to Kenny Chesney, Fast Forward, The Ultimate Kenny Chesney Tribute, was born. Derek now performs with Fast Forward as "Kenny Chesney" and is wowing audiences with a high energy "Kenny Chesney" style concert, playing all of Kenny's smash hits.
Nocturnal Resonance By: Abby Owens
Official Facebook: Abby Owens
"Abby Owens is an incredible singer, an interesting and unpredictable songwriter, and a real sweetheart. You'll love her." – Jason Isbell 
Abby Owens is a story teller of songs hailing from Indiantown, Fl. Working alongside the likes of Jason Isbell, Drivin' N Cryin', and Leon Russell, Abby's roots-style music is inspired by the south. "I like to play what I like to listen to." Abby states. 
"My songs are about what I've experienced directly or indirectly." 
Abby's songs, while unpredictable, weave through relatable experiences, thoughts, and emotions. Her songwriting combined with a percussive acoustic guitar style and smooth vocal makes for an engaging performance.