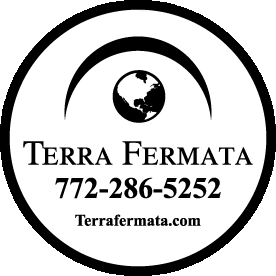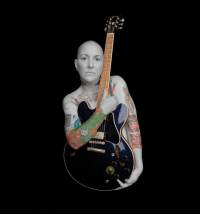 TERRA FERMATA PRESENTS
BEVERLY MCCLELLAN
Jennell Eve
$9 ADVANCE // $12 DAY OF SHOW
Time: 7:00pm Day: Thursday Doors: 6:00pm Ages: 21+ Ages Price: $9
This Event Has Ended
$9 ADVANCE // $12 DAY OF SHOW
Online ticket sales end 2 hours before doors. 
You may still purchase your ticket at gates day of show.
If using a card at the door, the Hold My Ticket service fee still applies.
OUR HAPPY HOUR IS NUCKING FUTS CHEAP!!!! COME DRINK WHEN DOORS OPEN TO TAKE ADVANTAGE OF OUR CRAZY GOOD HAPPY HOUR SPECIALS
Beverly McClellan
Official Website: www.beverlymcclellan.com
Rock 'n' roll is built on a foundation of great vocalists, and Beverly McClellan is quickly becoming its newest cornerstone. NBC-TV's The Voice introduced her to the world as a singer of stunning power and range with the presence and ability to draw comparisons to Etta James, Janis Joplin, Bonnie Raitt and Melissa Etheridge, to name just a few of the great torchbearers whose legacies she evokes. Now McClellan's debut international release Fear Nothing presents her as a true and original artist — a songwriter, multi-instrumentalist and dynamic presence with the ability, authority and desire to carve her own place in music history.

"I believe that I have a message," says McClellan. "It's simple: be yourself, love yourself, always be honest, and let the rest come naturally. That's the way I live my life and make my music."  And that's the easygoing Zen she applied to the recording of Fear Nothing at Los Angeles' House of Blues studios with producer David Z. (Prince, Fine Young Cannibals, Billy Idol, Buddy Guy) and the superb rock and roots session players he assembled: guitarist Josh Sklair, keyboardist Jimmy Pugh, bassist Hutch Hutchinson and drummer Tony Braunagal — all noted producers in their own right. McClellan also brought along her own longtime guitar foil Billy Vazquez, and a stack of mostly upbeat and entirely heartfelt new songs.

"Making Fear Nothing was as smooth as melting butter on a oven-hot slice of bread," the veteran of the south Florida club scene recounts. "I showed the songs to the guys and then we played them together in the studio and that was it. We played some of them two or three times, but a lot of performances on the album are first takes, so they have that edgy, live feeling just like on stage."

McClellan's anthemically rocking "I Can't Hide Me" is a bold declaration of purpose. Its rollicking roadhouse feel buoys a sweetly snarling vocal performance — dappled with her rich vibrato and skyrocketing notes that fly to the heights of her astonishing register — that celebrates her "what you see is what you get" attitude.   And with McClellan, there's plenty to see. For the past 15 years, from the day she left her job as a dentist's assistant for a lunch break and never returned, she's kept her head shaven and added a series of tattoos that help tell her life story. Her orca and bear body art speak of her part-Native American heritage. McClellan's colorful peacock-and microphone sleeve was acquired during her time on The Voice, where she was a wildly popular "Final 4" contestant earlier this year. 

Fear Nothing is McClellan's fifth CD and the first she didn't have to make in fits and starts as she'd save enough money from performing five nights a week in clubs around her Fort Lauderdale base to pay for more studio time.  "It was so much fun to just go in and record all the songs at once, and I think that joy got caught on tape, too," she relates.      It's palpable in the romantic ballad "Come To Me," where McClellan's flowing piano melody carries verses that brim with promises of devotion until the choruses provide their soaring crescendos. "It Ain't Me" is equally ardent, albeit in spinning a tale of lies and their consequences over a funky, blues powered arrangement that taps McClellan's strong background in roots music. The latter runs even deeper in "Nobody's Fault But Mine," a tune by early Delta bluesman Blind Willie Johnson that McClellan discovered on an album by one of her inspirations, the late jazz and blues giant Nina Simone.  "Tender of the Most" is another song that captures her ongoing celebration of life, blending her piano with a catchy, percolating drum beat. And "I See Love" is a pure shot of joy, celebrating the power of the sweetest of emotions. "When I played the Atlanta Pride Festival in October, nobody out of those 50,000 people had heard this song before, and they all started singing along," McClellan says. "It was beautiful."

Fear Nothing also marks the first time McClellan has written songs with other artists. Most notably there's "Love Will Find A Way Out," co-written, produced by and recorded by Keb' Mo,' who also plays scalding blues guitar on the track, in his Nashville home studio. "He was the one person in the world I most wanted to write with, and as luck had it he's a friend of my manager," McClellan explains. "Keb  made everything so easy because he is such a pro. Some people are just born with it and he definitely was.  I am honored to have worked with him. Keb and his family are a sweet clan, and I felt warm to he welcomed into their home. I went in with no expectations and came out with a song that drives itself with just a little help from Keb and me...."

In that sense, the song returns McClellan to her beginnings in music. She was born in East Tennessee and raised in Virginia's hilly south.  Today, McClellan plays more than 10 instruments, including guitar, trumpet, French horn and a host of other fretted and percussive devices.  She shares, "It was kind of inevitable that I'd be a musician.  I started writing my own songs when I was 13, but it just took me a while to make up my mind and really go for it."

After recording four solo albums on her own, McClellan received an email from a friend goading her to submit a video performance for a show that NBC was adding to its roster. "He wrote me that he knew I was not into the corporate scene at all, but he dared me so I had to send them a YouTube link," she recounts, "and in an hour they got back to me and asked me to audition." Within weeks she was making her national television debut, and both Christina Aguilera and Maroon 5 singer Adam Levine wanted McClellan for their teams. McClellan chose Aguilera, and the rest — including a duet with Aguilera on the superstar's hit "Beautiful" and five other singles — is history.

Now McClellan is ready to write a new chapter all on her own with Fear Nothing. "I'm just flying by the seat of my soul like I always do," McClellan says. "I'm so ready to go out on the road and bring these songs to the world in a way I've never been able to before. It's like the title says — I want the people who hear my music to fear nothing, and to feel the love, get inspired, and spread it around."

Jennell Eve
Official Website: www.jennelleve.com
Jennell Eve – (Vocalist) Jennell Eve had started singing and performing at a very young age in the church choir. She began solo work at the age of 9. She has studied professionally with Dr. Dale Reith, Kristen Jones, Linda Shepherd, Paula Pierpoint, Sheen Track Records, Melissa Lowery, Bryan Phoebus, Carrie Phipps Banfi, and Peter and Jennifer Jones.
Born and raised in Stuart Florida, Jennell attended Indian River State College on a full music scholarship. There, she studied Jazz, Classical, Pop, Motown, R&B, Choral, and Country. Jennell grew up in the theatre, performing shows with Shiloh Theatrical Productions, Starstruck, CBPH Productions, etc. You might have seen her at The Lyric Theatre, The Barn Theater, Jupiter Matlz Theater, Pineapple Playhouse, doing numerous shows. Her most memorable roles,  'Aida' in the musical Aida, 'Woman 2' in Song For A New World, and 'Rusty' in Footloose. Jennell has also had the pleasure of performing all around the treasure coast at many of the local fair's as a solo artist; they include The South Florida Fair, The Martin County Fair, The St Lucie County Fair, and The Country Colgate Showdown.
In 2009, Jennell was a contestant in American Idol, Season 9. Jennell also got the pleasure to be a part of several rounds of America's Got Talent in 2010. Since graduating, Jennell has been active in Random Play for about two years, traveling from Fort. Pierce Inlet, all the way to The Coconut Creek Casino. She is an aspiring artist and plans to grow and expand in her craft. Her love is the stage, it is her gift and she intends to share it with the world.
Showtimes
8:30 pm
Beverly McClellan