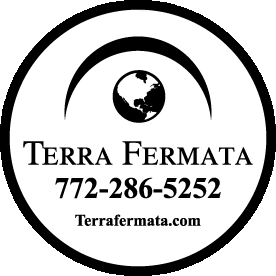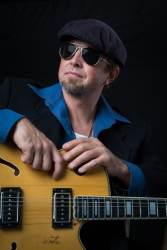 TERRA FERMATA PRESENTS
JP SOARS & THE RED HOTS
Time: 7:00pm Day: Thursday Doors: 6:00pm Ages: 21+ Ages Price: $5
This Event Has Ended
Online ticket sales end 2 hours before doors.
You may still purchase your ticket at gates day of show.
If using a card at the door, the Hold My Ticket service fee still applies.
JP Soars & The Red Hots
Official Website: www.jpsoars.com
Like every musician, guitarist and vocalist JP Soars is a combination of his influences. But unlike every musician, and particularly unlike every blues artist, Soars has an uncommonly-deep influential reservoir to draw from. His latest CD, 2014's Full Moon Night in Memphis, offers proof. Its blues variations include the funky, tongue-in-cheek "Back To Broke," the Latin-peppered jazz of "Lil' Mamacita," and the rollicking "Somethin' Ain't Right," featured in a powerful Soars music video and in frequent play on Little Steven's "Underground Garage" XM Radio program.
In his formative years, Soars recorded and toured as far as Europe with metal bands from South Florida. He's been back much more recently with his gifted Red Hots quartet, having recently played the Baltic Sea Festival in Germany, the Liberation Day Festival in Holland, and other dates in Belgium, France and Austria before extensive touring throughout the United States and Canada. And few blues players have also taken on the challenge of the complex style of Gypsy jazz guitar icon Django Reinhardt like Soars has with his long-standing "Gypsy Jazz" side project.
All of Soars' studio releases, including Back of My Mind (2008) and More Bees With Honey (2011), offer a unique blues dialect that helps him stand apart from the expected post-Stevie Ray Vaughan, Fender Strat guitar pack.
On each, he plays both a hollow-body Epiphone and a home-made, two-string cigar box guitar for his slide pyrotechnics. Combine that unique instrumental stew with Soars' expressive vocals, and one can hear why all of his efforts have gotten frequent airplay and accolades from Little Steven, plus earned him a Blues Music Award nomination for "Best Contemporary Male Blues Artist of the Year" and multiple "Best Blues CD" and "Album of the Year" nods from the Palm Beach Post.
Such success comes as no surprise to knowledgeable fans or critics. Soars and the Red Hots won the 2009 International Blues Challenge (and Soars the Albert King Award for best guitarist) against competition from around the globe in Memphis, TN. For the past few years, the singing guitarist has also been part of the regional all-star blues act Southern Hospitality. Also featuring Tampa vocalist/guitarist Damon Fowler and Memphis vocalist/keyboardist Victor Wainwright, plus Red Hots drummer Chris Peet and Fowler's bassist Matt Walker, the Blind Pig recording artists earned a Blues Blast Award for "Best New Artist Debut Release" for their 2013 CD Easy Livin,' and have toured worldwide in-between the three bandleaders' own schedules. Full Moon Night in Memphis has expanded Soars' profile, attention and airplay even further -- also appearing in constant rotation on B.B. King's "Bluesville" XM Radio program and landing in the Top 50 on the 2014 "Living Blues" chart -- and Little Steven's plan to use the title track in his forthcoming cable TV series, Viva La World, is certain to increase the attention. Soars prides himself with having one of the tightest bands on the scene with a consistent lineup, and still records his own CDs on his Soars High Productions label despite a standing offer from Blind Pig. He's recently returned to the familiar Studio 13 in Fort Lauderdale with the Red Hots (Chris Peet, guitarist Steve Laudicina and bassist Charles Gasper. for his most anticipated release yet in 2015.
Showtimes
7:00 pm
JP Soars & The Red Hots