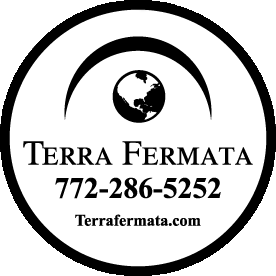 Choose Showtime to Buy Tickets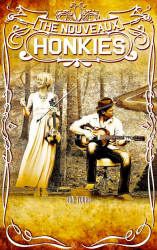 EVERY WEDNESDAY NIGHT JANUARY-MAY 2020
THE NOUVEAUX HONKIES
Every Wednesday from Jan 1 to mid May, welcome one of the Treasure Coasts Top Bands. Blues, rock, country. Tim & Rebecca, w/Jerry and maybe even more guests. NO COVER CHARGE
Ages: 21+ Ages
This Event Has Ended
Every Wednesday from Jan 1 to mid May, welcome one of the Treasure Coasts Top Bands. Blues, rock, country. Tim & Rebecca, w/Jerry and maybe even more guests. NO COVER CHARGE

Bouncing around the country for the last 10 years, the Nouveaux Honkies currently spread their time between East Tennessee and Southern Florida. Yes, some would call them "snowbirds", but they will declare themselves bi-statual. That's not a word, but it will be. As far as what one will hear when they perform, they consider it genre neutral. They play songs they wrote and songs they wish they wrote. If you wanna get picky it's called "mother lovin', country folkin' blues". Catch a show and you will end up smiling.


In mid 2014, Rebecca Dawkins and Tim O'Donnell, of The Nouveaux Honkies, hoisted anchor and set sail in their rebuilt RV. The journey started in South Florida and took them as far west as the Rockies, as far north as the Great Lakes, as far east as Cape Cod, and returned south for the winter. It's been somewhere around 150 thousand miles, 600 shows, and at least one million smiles that has influenced The Nouveaux Honkies and their Loud In Here CD release in March of 2018. The New Year will also see TNH with a permanent residence in Knoxville, TN. O'Donnell says, "We based out of Tennessee the last two summers and fell in love with the Smokies. Knoxville will be a wonderful spring through fall hub for traveling and we also love this little city." Their 2015 release, "Blues For Country," masterfully blended styles. Their new release, "Loud In Here," is a continuance of that same concept, respecting the greats and creating their own gumbo, which reveals a highway of influences.
"Loud In Here" is their third full length release and their second album recorded at The Zone in the hill country of Dripping Springs, Texas. It's a culmination of the bonds they have made across the country. The album features special guests: Bill Kirchen, Ephraim Owens, Nate Rowe, Chris Gage, Lloyd Maines, Pat Manske, and Tim Buppert. O'Donnell says, "We arranged this record in the studio. We wrote most of the stuff a few weeks earlier when we were in Nashville and working with all theses dudes was just awesome. It was super relaxed and just plain fun. Ray Kennedy at Zen Masters did his magic and Tanya Shaw Jeffrey from Ginseng Creative in Colorado knocked the artwork outta the park." Co-writing credits go to Rich Lyons from Florida. The record spans a full
emotional gauntlet and Rebecca Dawkins' fiddling has expanded into an amazing singing presence. From humor and quirky duets like Will and Faith, Big Heart, Hard Head and their version of The Reason Our Kids Are Ugly, through innovative ballads like The Glades, Loud In Here, Heart Can't Live Here, and Wichita Lineman, to pumping rockers like Today Won't Be Easy and Playing Cards With Myself, this new record is a musical rollercoaster. The Nouveaux Honkies look forward to the new release and performing for the folks that afforded them the life they love.